Catalonia: Part One - Priorat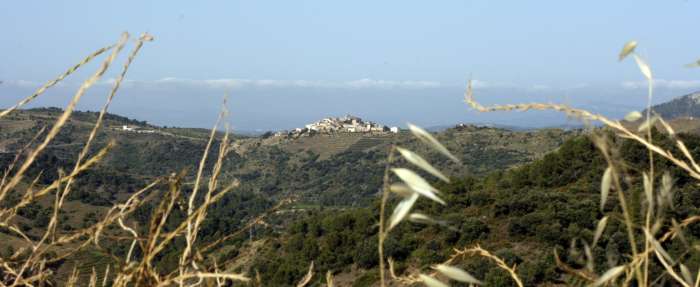 The Catalan wine industry, as almost everyone who visits the region discovers, a curious mixture of ancient and modern. It is often frustrating and sometimes glorious.
The best known, but smallest quality wine region, and the only one in the region to qualify to Spain's top appellation of DOCa is Priorat. Local tradition has it that vines were first planted on its vertiginous, mean, slate and shale slopes by Carthusian monks, who founded the Abbey (Priorat) of Scala Dei in 1194 and gave the region a new name. The monks discovered that the distinctive mica-rich slate and decayed schist soil of the region, known locally as llicorella, enables the vine roots to penetrate deep in order to find water, and they probably relished the peculiar challenge of viticulture on such challenging terrain.
The modern winery of Scala Dei, just down the road from the ruined monastery, maintained a tradition of more or less fine winemaking when Priorat was famed only for rustic wines of improbable strength, used mainly for beefing up wimpish brews north of the Pyrenees.
And then Priorat suddenly stepped into the limelight when a group of ambitious winemakers recognised that the region had the potential to make exceptional wines from low yielding, often ancient plots of Grenache and Carignan. They bought land around the village of Gratallops, planted Cabernet Sauvignon, Merlot and Syrah and launched the 'Gratallops project'.
Hard on the heels of success won by these pioneers or even revolutionaries, investment flooded into Priorat to the extent that there are now 85 wineries, many more than in any of the surrounding DO regions, though many of them are tiny.
One of the better winemakers, Jordi Vidal, with a couple of colleagues, assembled a large selection of them for a small group of wine writers to taste on 10 June 2009. At the end of a long day I found it a tough assignment. Even though none of us completed the course, it was a fascinating opportunity to assess the lesser-known wines of Priorat.
There are few white wines. Grenache Blanc, Macabeo and Pedro Ximénez are traditional, Chenin Blanc has been planted more recently. Vidal's own 'Les Brugueres' 2008 was the only truly fine wine, with its exciting stone fruit flavours balanced by fresh acidity and a long spicy finish.
Too many of the reds, despite marked acidity, were over-extracted with walloping alcohol and mouth-puckering tannins. Will they ever be good to drink? A few were considerably fresher and better, but it was a slightly dispiriting show.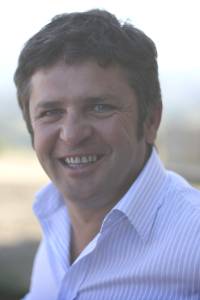 Alvaro Palacios's astonishing wines are in a completely different class. They show why Priorat has attracted so much adulation and why his prices are only rivalled in Spain by the modish superstars of the Ribera del Duero.
Palacios is engaging and articulate. One of the original revolutionaries, he arrived in Gratallops in 1989 from Rioja via a stint of priceless work experience at Château Pétrus. "I came for the old vines," he said, "I wanted to look for mystical places. This place has a mystical quality and the wines have a seal of spirituality."
"I wanted to innovate using French varieties and French methods, but discovered everything was done here with logic and more sense. Tradition is best." His vineyards are organic ("we use ecological, natural viticulture"). The steepest, un-terraced sites are worked by mule.
Apparently ignoring Tempranillo and his own roots in Rioja, he says that he believes in two grape varieties in Spain: Grenache and Monastrell (Mourvèdre). "Grenache can transform an arid situation to crispy juice." It is certainly superbly well adapted to Priorat. Palacios says that although it is susceptible to botrytis, a greater problem is a lack of magnesium in some sites (magnesium deficiency leads to chlorosis, which impedes ripening and diminishes yield). Nevertheless, he believes that Grenache should 'suffer'; and as well as limiting himself to old clones from the oldest sites, he only uses riparia and rupestris as rootstocks, just as in the early years of grafting following the arrival of phylloxera. They are, he says, less vigorous and extend the plant's useful life up to a hundred years.
He is less impressed by Carignan, which yields well, but is neither so "refined or as beautiful" as Grenache.
The best fruit come from sites, he says, that have a cool north-easterly exposure and that also benefit from the effects of the last vestiges of sea-breezes. Such fruit, grown on the mineral-rich slate soils, is itself rich in metals and minerals, which gives its wine "structure and verticality."
He cannot resist Bordeaux ways entirely. The bodega boasts a fabulous barrel cellar packed with barriques from all the best French coopers.
When young, his best wines are all marked by the flavour of new oak. His most celebrated wine is 'L'Ermita', of which he made just two and half barrels in 2008. It is deeply impressive - as it should be. 'L'Ermita' 2007, made from 100% Grenache from old vines, has plenty of tannin, but it is ripe and it does not overwhelm an abundance of intense, fresh cherry fruit flavours. In comparison, the slightly less prestigious 'Finca Dofí' 2007 is decidedly tannic and chewy. It needs time.
'Gratallops Vi do Vila' 2007 combines intense fruit with a surprisingly light touch. The more humble 'Les Terrasses' 2007 combines licorice, black cherry and minerality deliciously well (the yield for this relatively humble part of the Palacios canon is only 10 hl/ha, which Palacios himself describes as, "ridiculous"). I would be entirely happy to drink the new, less oaked wine (8 months) from younger vines on the sites used for 'Les Terrasses': 'Camins de Priorat' 2007 of which 200,000 bottles will be made. It also has a blend dominated by Carignan and Grenache in roughly similar proportions, with 10% Cabernet Sauvignon combined with Syrah. The fruit is terrific and the oak is well integrated. Alvaro Palacios believes that 2007 and 2008, despite poor flowering and low yields are "the most magical vintages in my history here."
It's clear that he also believes that people will pay more for wine with a seal of spirituality. A bottle of 'L'Ermita' 2008 may cost €1000. (The 2006 and other wines are available in the UK from Berry Bros. and Rudd.)
A new development in Gratallops illustrates the extent to which the original pioneers have gone their separate ways. Palacios has just gained the consent of the authorities to enable Gratallops to be recognised as an appellation in its own right. "Spain used to be villages not regions," he argues. But another leading Gratallops pioneer, Carles Pastrano of Costers del Siurana, is far from convinced, even dismissive; although as he speaks so fast (in English), it's often hard to follow his train of thought.
His wines are the best advocates for the use of French varieties in Priorat especially his 'Clos de l'Obac', which balances 35% Grenache with 35% Cabernet Sauvignon and with Carignan, Syrah and Merlot. His second label, 'Miserere' includes a healthy dose of Tempranillo, but omits the Syrah. The 2004 'Clos de l'Obac' is, perhaps, his finest wine, with a fabulously silky texture and superb integration of oak and fruit.
He is not afraid to make wine in even more surprising styles as his dry white 'Kyrie' with its honeyed, nutty, smoky and creamy, but high volatile acids shows and also his intense, sweet 'Dolç de l'Obac', which he recommends be drunk with fried beans and herrings. I haven't yet plucked up the courage to try: but only because bottles of 'Dolç de l'Obac' are hard to find in North Shields. Unlike most growers, he stubbornly insists on keeping to the same blend for each of his wines very year. This, he believes, better reveals the distinct characteristics of each vintage.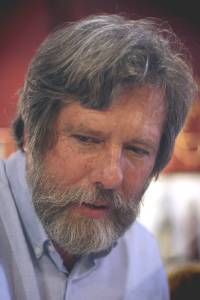 René Barbier Junior's 'Clos Mogador' was the original revolutionary Priorat and is still one of the finest. Like Palacios he practices an organic regime on his 20 hectares and welcomes the introduction of village appellation wine for which he campaigned for fifteen years. 'Clos Mogador' 2006 is a stupendous effort, blended from Grenache, Carignan, Syrah and Cabernet Sauvignon - huge, black and concentrated, but elegant too. He argues that an eclectic blend of varieties properly reflects the traditions of Pirorat from pre-phylloxera days, expressed most distinctly in his highly unusual dry white 'Especiale' - an orange-tinged, mineral monster. It is a wine that needs patience, he pleads.
Barbier argues that the Gratallops pioneers snapped up most of the interesting plots of old vines. Those who followed have had to plant new vineyards and make wine from much younger vines. This may only partly explain the variety of styles and standards evident in Priorat, but two projects, one very new and one longer-established, show that with good fruit and thoughtful winemaking the region richly deserves its exalted reputation.
In his superb survey, The New Spain, John Radford says that "in the tiny village of Scala Dei, wine styles have hardly changed in 500 years" and describes 'Cartoixa' the Scale Dei winery's best as, "a wine of legendary blackness and keeping qualities dating back to the distant past." My perception, however, is that 'Cartoixa' is no longer exceptional, but typifies the supercharged reds of high acid, colour, alcohol and tannin that define Priorat today - and it is better and certainly more elegant than most of them. And although the Scala Dei winery was one of the first to be formed in Priorat in modern times, it was founded only five years before René Barbier arrived in the region.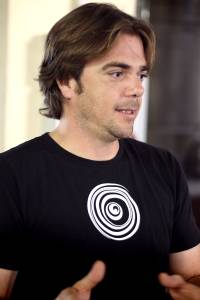 Ricard Rofes, who has been winemaker here since 2007, had decanted a bottle of 1975. It was old and faded, slightly drying and a little astringent, but balsamic with more than a suggestion of licorice. More a curiosity than a good drink, it was just holding onto life. A 1998 was mature and soft but its fruit was still fresh. 'Cartoixa' 2005, blended from Grenache, Carignan, Cabernet Sauvignon and Syrah was a huge wine indeed - black and tarry, but balanced and very long. The 2007 (a tank sample) was finer, with a much fresher fruit character and silky tannins. It is surely one of the top wines of a very impressive vintage. And a barrel sample of a dry white, featuring 85% Grenache Blanc with 15% Chenin Blanc was very good indeed, with creamy peachy fruit and clean acidity. Ricard admits that it is "very difficult to made good white wine in Priorat", given the nature of local varieties, like white Grenache, with high alcohol and low acidity, readily prone to oxidation. It is testament to his winemaking skill that his white wine is far better than some of the efforts achieved by some of the high profile Gratallops pioneers.
The outstanding new project in Priorat unites a star winemaker from South Africa with a young German economist who is learning to make wine on the hoof. Eben Sadie and Dominik Huber met in 2000 and began to make wine together in Priorat a year later. They have embraced biodynamic viticulture (they buy in the biodynamic preparations from Burgundy) and they only use Grenache and Carignan, all from old vineyards, 45 to 110 years old.
In stark contrast with all of the Gratallops pioneers, they age their wine in large oak casks rather than barriques. In so doing they look back to earlier days when growers in Priorat, "didn't use new wood, but old foudres and they didn't practise de-stemming or pigeage." They even dare to suggest that the best Grenache is grown on relatively clay-rich soil and not on llicorella, which "works far better with Carignan." They go as far as to assert that "we think that Priorat is about Carignan more than Grenache." They look for finesse of aroma and freshness and "fight against alcohol and extraction: we don't want to burn the elegant fruit aromas. Priorat is famous for what it is not: it is refined, from one of the great terroirs of the world."
Such a determinedly different approach from the other top producers of Priorat might smack of arrogance were it not for the fact that Dominik Huber is quick to emphasise that they seek out advice from older local heads who better understand their own region. "We drink a lot with local growers; we spent four years working with a co-op at the reception of grapes."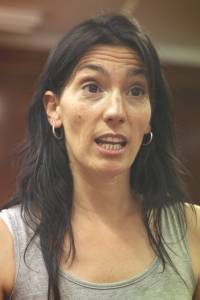 And they have succeeded in making some of the most beautifully balanced wines I have ever tasted, which really do combine, as they hope, a 'noble' tannic structure with a finesse of aroma and freshness of fruit. From the relative simplicity of the village 'Torroja', with its deep, intense, pure, black cherry fruit, through 'Adbossar' (100% Carignan), which has an almost redcurrant freshness, combine with silky tannins, to 'Dits del Terra' (also pure Carignan) which elegantly combines concentrated morello cherry fruit with minerality, to 'Les Manyes' (100% Grenache grown at an altitude of 850 metres), which is huge, complex and black and finally to 'Les Tosses' - the most intensely concentrated of all, yet still fresh and elegant (all from the 2006 vintage), this is an extraordinarily impressive and intriguing range, which fully vindicates their methods and their convictions. For fun, Dominik also opened a bottle of Sadie's much-praised South African blend of Syrah and Mourvèdre: 'Columella' 2006. Incredibly deep, big and black, with licorice balanced by tangy acidity and silky tannins it is very fine wine, but is hotter and less refined and simply not in the same league as 'Les Tosses'.
Other notable producers include Sara Pérez of Mas Martinet, Barbier's daughter in law, who also looks for freshness, elegance and finesse in her wines - and succeeds. Her 'Martinet Bru' is stocked in the UK by Justerini and Brooks. The grapes are grown on higher sites between Montsant and Falset and the wine is a blend of Grenache with Merlot, Cabernet Sauvignon and Syrah. 'Clos Martinet' and especially 'Camí Pesseroles', the latter with a blend of 60% Carignan and 40% Grenache are both seriously good. Pérez also admits to preferring Carignan to Grenache.
The wines of Mas Doix have also been highly praised (John Radford is a fan). They are powerful and flavourful, but not among my favourites.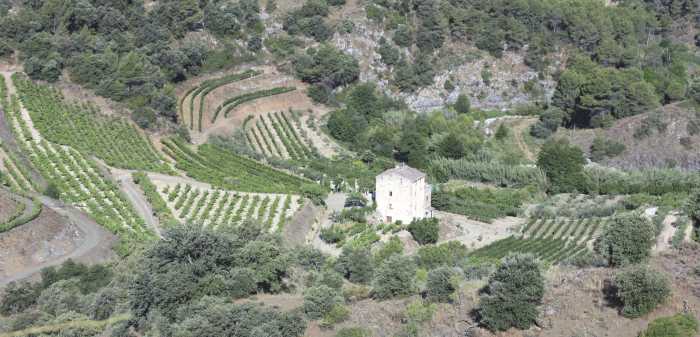 ---
Text & photographs © Helen Savage, 2009